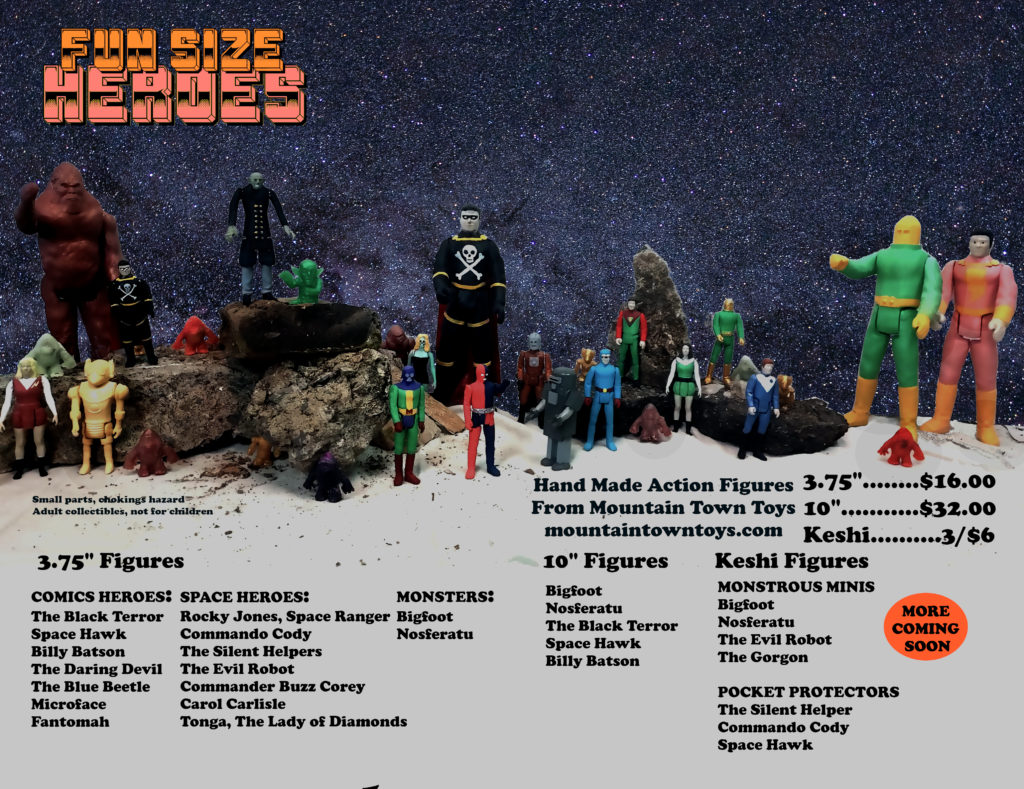 Wanna get all our Fun Size Hero action figures?

Or need a few more figures to complete your collection of Mego or Super7 toys?

We have some great news for you! Order $100 or more from Mountain Town Toys and receive FREE SHIPPING on your order.

Any set of 7 of our Fun Size Heroes would be enough to get you there, or 18 sets of our new Keshi-style mini figures.

Be sure to select the free shipping option at checkout.