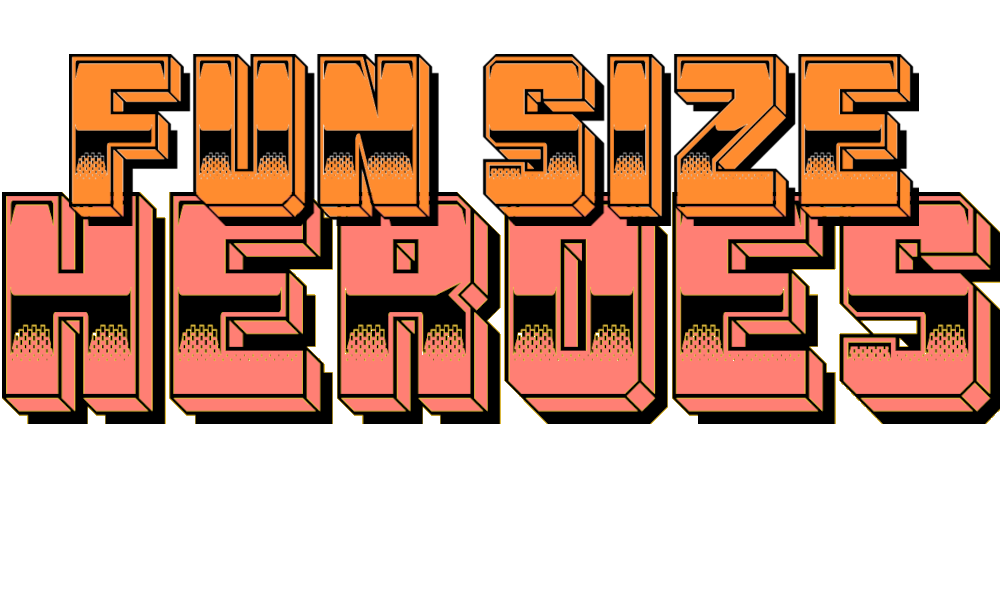 We're making Action Figures!
I guess technically they are "adult collectibles" and "not for children" and "not legally toys" because they are hand made, and have small parts, and have not been safety tested, and the US government is kind of paternalistic on that kind of thing, but whatever.
Commando Cody squares off against the Evil Robot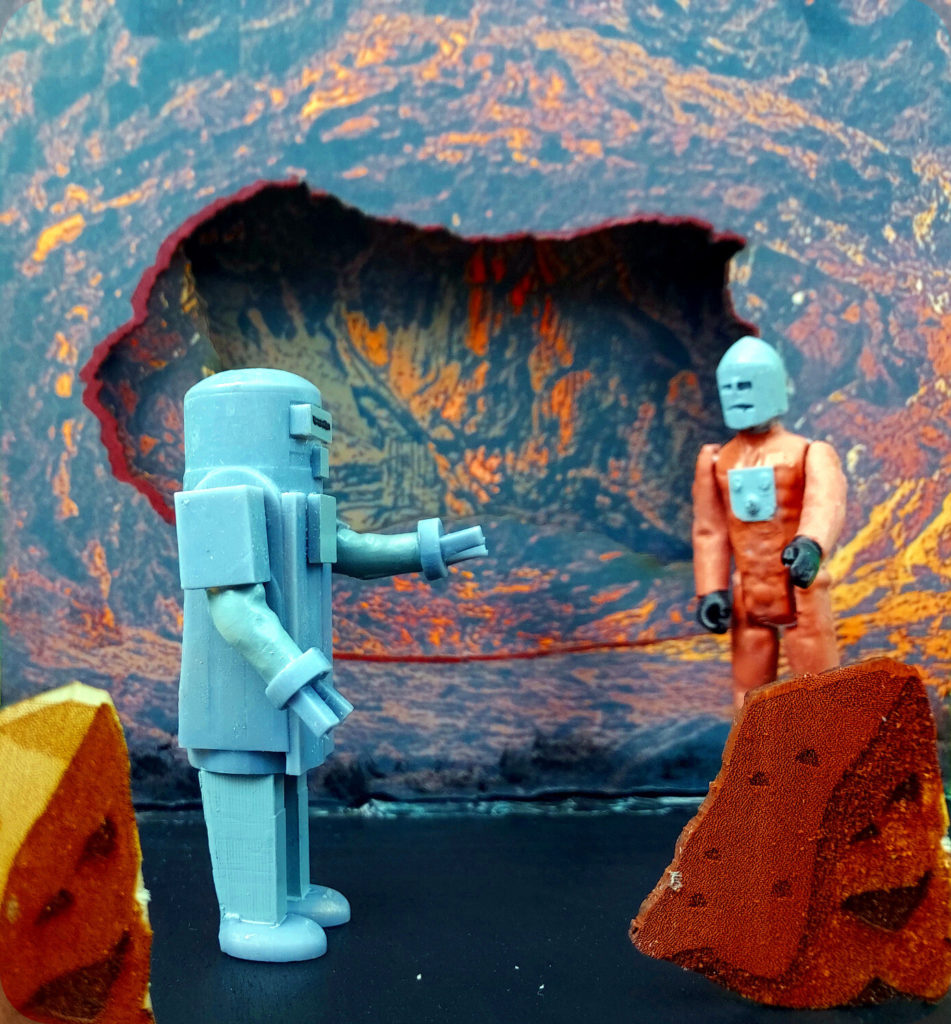 Our first round of custom 3.75″ action figures has arrived!
They're based on characters from Radar Men from the Moon, a 1952 12-part film serial, which is currently in the public domain.
Each figure stands at 3.75 inches tall. Each one is handmade by craftsnerds at the Ellijay Makerspace.
We're making these by hand at the Ellijay Makerspace, using a resin printer, latex rubber, and a polyurethane resin. They are hand painted and assembled by Igor Laite, and feature packaging designed by Andrew Roach.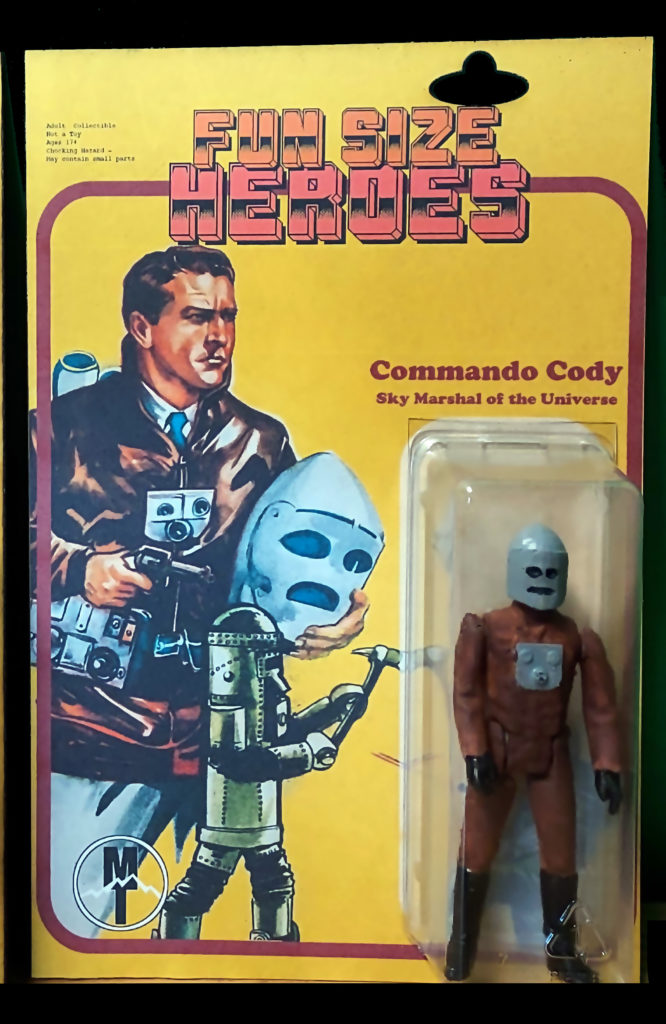 The packaging is high quality, made with resealable, recyclable plastic bubbles and recycled chipboard.
---
Due to small parts/potential choking hazards, and the fact that these are each made by hand we must clarify that these are collectibles and not for children under 14, even if they are objectively very fun to play with.

We'll be adding new characters regularly, so be sure to keep checking back in for new arrivals!
After the initial run of each character, we'll be releasing the original 3D printer files and detailed design plans under a CC-BY-SA license, and we encourage you to use them to start your own line of hand made toys.