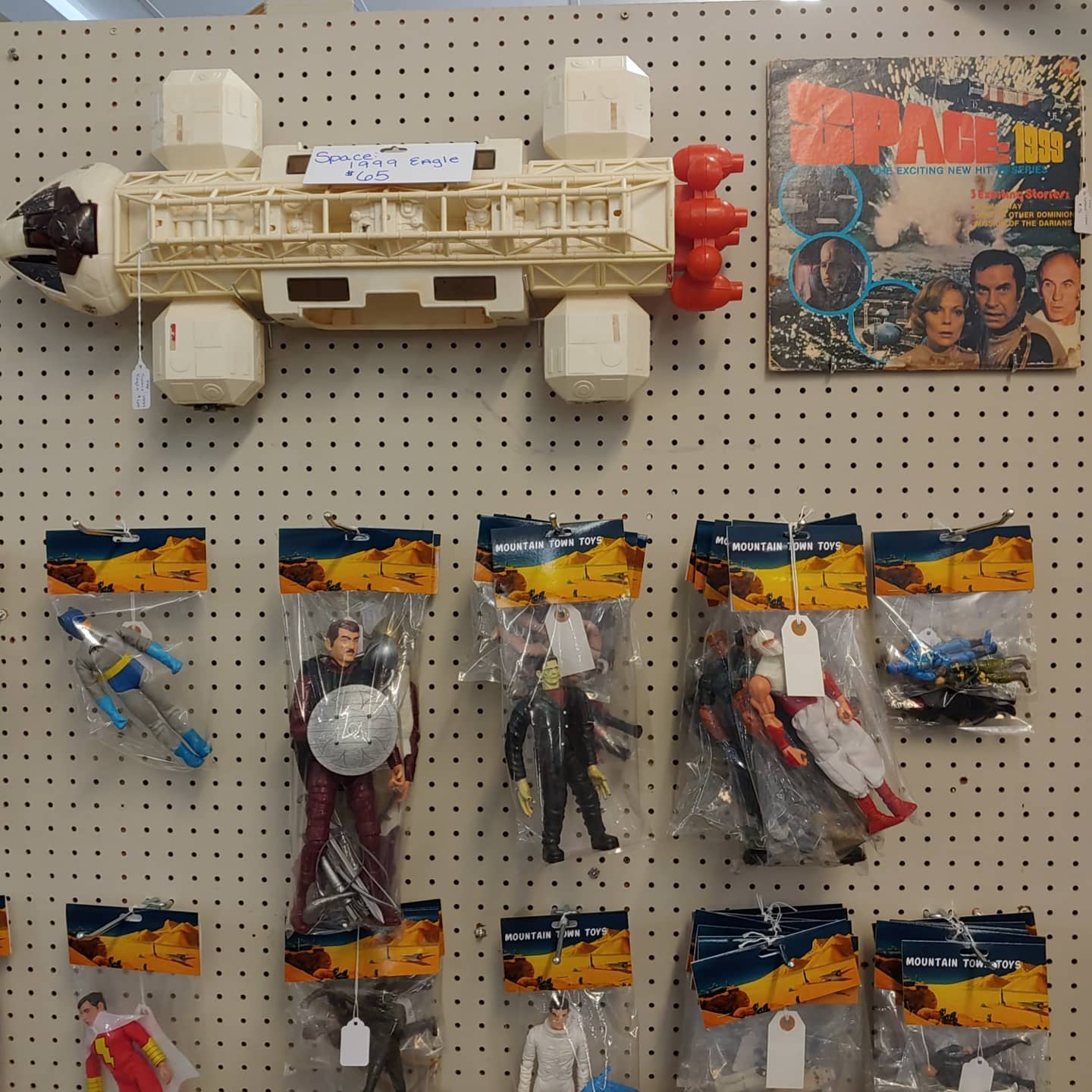 That's right folks, after the disappointment that was Toylanta's quarantine cancellation, we set about getting ourselves in to a physical retail location as quickly as possible. I am happy to announce that Mountain Town Toys is now a vendor at Treasure Hunt Antiques in Powder Springs, GA.
3217 New Macland Road Suite 110
Powder Springs, GA 30127
We're to the left of the entrance, just behind Retroville Collectibles. When it's safe for us all to venture out in to the world again, I'd appreciate it if you'd come out and give us a gander.
We're really excited to have put this together. There are 500+ toys on display right now (with at least 60 Teenage Mutant Ninja Turtles), and we'll be putting new stuff out every week (or maybe a little less often while we're all practicing responsible Social Distancing).
And, of course, I'm still loading up new products on our website (and now that I'm done setting up our retail space I'll be highlighting some of the coolest of those items here on our blog), so I hope you'll check back often.
Stay safe and healthy out there folks, and we'll see you on the other side.