Major Domo customs provides kitbashed, customized, and one of a kind action figures.

There's only one rule: Make it Cool. Designs by JD Roach. Inspired by the monster films of the 1930's and blending iconic popular culture motifs in unique new designs.
These are kitbashed toys, made from broken and discarded parts, vintage parts, new parts, and hand made parts. We're breathing new life in to forgotten toys.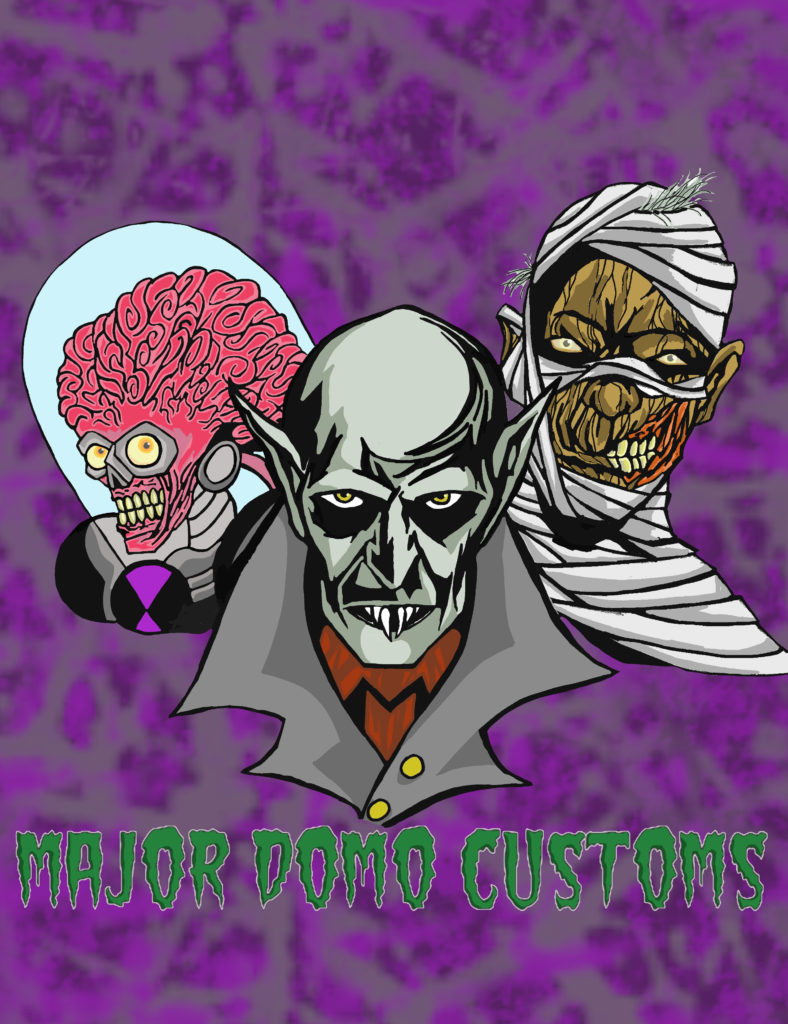 What is Kitbashing?
Kitbashing or model bashing is the process of using components from multiple toy kits to create a new, unique toy. In this case, that means you might end up with a GI Joe head on a Max Steel Body with hand made accessories. Some of these kitbashed toys are fragile.
They are almost always one of a kind.